Austin's only intimate magic show--upstairs at The Tavern! Join us for cocktails, comedy, and world-renowned magic conjured together for an unforgettable evening of thrills.
Seats are limited and tickets must be purchased in advance. If dining ahead of the show we recommend reserving a table along with your ticket. Ticket & reservation details below.
Show begins at 7:30 pm! Doors at 6:30 for food and drinks prior to the show.
Ticket Types & Add-ons:
Front Row- the closest seat in the house! Only a limited number available and includes one reserved seat directly in front of the magic.
General Admission- each ticket guarantees one entry into the show. Reserved seating can be purchased separately.
Reserved Seating- add this to any General Admission ticket to guarantee a seat closer to the action. Seat reservations are sold individually-- so when purchasing tickets together be sure set the quantity to the number of tickets being purchased.
Table Reservations- reserve a table before the show for dinner and close-up magic! Tables are available starting at 6:30 pm. Be sure to arrive early in order to allow time for food and drinks prior to the show.
About Magical Monday
The latest trend in the magic world is intimate magic in smaller venues that allows the audience to be up close and involved in the proceedings. Magical Mondays features some of magic's most talented sleight of hand performers; Rolando Medina, and head-liner Nick Lewin, with a touch of music from Little Jewford. This evening of intimate magic allows the audience to be up close and involved in the proceedings, while multi-screen video enhances the experience from all angles. For two hours the audience will be swept away with entertainment that will keep them laughing and gasping.
Seats are limited and tickets must be purchased in advance, reserve yours now!
"Amazing, unbelievable and incomparable are the only words to describe the amazing feats of Nick Lewin." - What's On in Las Vegas
"All of Lewin's material seemed so fresh - it was just awesome! I'd give him a ten, he was great." -The Austin Chronicle
"Lewin blends impeccable sleight of hand with a razor sharp British wit." - Entertainment TodayAbout the Performers
Nick Lewin has been featured on over 50 national TV appearances and had an award-winning one-man show in Las Vegas for five years. A Brit by birth Nick has chosen Austin as his new home. Lewin has performed for British Royalty and American Presidents and won numerous awards for his highly innovative combination of comedy and sleight of hand. He has opened concerts for performers such as Tony Bennett, Paul Anka, Charlie Daniels, and Reba McEntire. Nick was the man who added all the sleight of hand and taught Kenny Rogers to become "The Gambler" in his smash TV Movie. At The Tavern he will be amazing the audience with his intimate style illusions that The Los Angeles Times described as, "The funniest magic you will never believe."
Rolando Medina is one of the fastest rising young performers in the magic world. Rolando is not only a superb sleight of hand performer but an acknowledged expert in the specialized field of carnival and sideshow magic. Whatever magic he performs, Rolando always adds an element of surprise and the unusual to his feats of magic. Audience members will enjoy being entertained one on one and in small groups throughout the evening by this exceptional performer.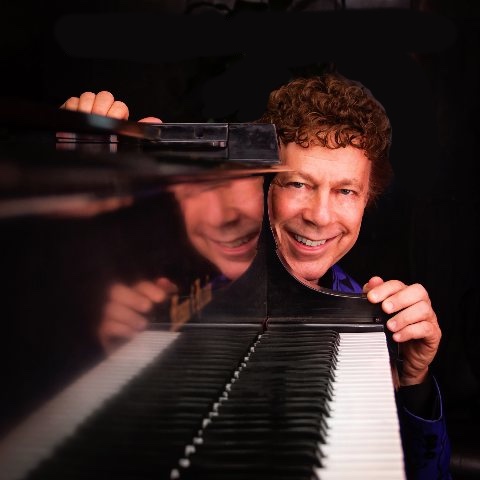 Little Jewford adds an extra element of comedy and music to our "Magical Monday". He is probably best known as the long term pianist and sidekick to the one and only Kinky Friedman. A highly talented classical musician, Little Jewford puts his own delightfully zany spin on everything from a classical recital, to a laugh out loud song parody.